Competing with Amazon will become a reality for many sellers in 2020 (if it hasn't already happened).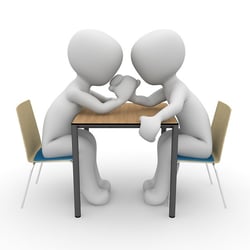 The new reality for sellers and brands in 2020 and beyond is that they will not only have to compete with the large influx of other sellers and brands, but also with Amazon itself.
Amazon is continuing to blur the lines between its role as an e-commerce platform and a competitive retail brand.
Sellers will now have to take into account (adjust their business strategies) Amazon's ever-growing private label portfolio, which in the previous year, contained more than 22,000 products and 400 brands.
On top of that, sellers often find themselves competing with Amazon for the Buy Box and frequently losing the sale to the e-commerce giant, because the Buy Box treats Amazon as a seller with perfect customer experience metrics.
Strategies To Create Your Business's David Versus Goliath Success Story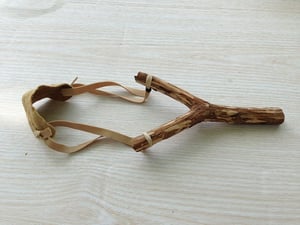 Amazon is the undisputed Goliath of eCommerce.
At first, trying to compete against a behemoth like Amazon can seem like an insurmountable task for most sellers, but when armed with the appropriate strategies, sellers can turn this into a David vs. Goliath success story.
The key is to find ways to differentiate your product and exploit Amazon's vulnerabilities.
Amazon's weakness is in its greatness.
Sellers can win the competition battle with the giant retailer by focusing their efforts on specific products and not trying to be everything to everyone.
Sellers should start by narrowing their niche and becoming an authority in it.
Amazon's business model is selling a large number of products without offering any great depth of detail. Sellers can gain a competitive edge by providing the online shopper with a richness and breadth of product detail that Amazon does not usually provide, thus becoming a trusted source of information on the product(s) that he or she is selling.
Amazon sells in volume and competes largely on price. Smaller sellers can compete by offering more finely tuned, curated merchandise that provides prospective buyers with a product and experience they won't get with Amazon.
Compete with Amazon by offering unique products that are hard to find anywhere else.
Niche markets allow opportunities for sellers to earn a reputation as the most informed and go-to supplier in a specific product area. By targeting a niche market and then spending their advertising dollars to reach its customers, sellers can improve sales while protecting their budgets.
Don't try to compete with Amazon on price alone.
Sellers should never risk their business's survival by slashing the prices of their products until their profits are paper thin. Pricing is only one side of the multi-dimensional battle with Amazon.
Sellers shouldn't sacrifice their profit margins.
It won't matter if a seller's products are cheaper than what Amazon retails similar items for, if those prices put the continued survival of that business in jeopardy.
Sellers should identify a realistic minimum bottom line, and then stick to that for the sake of their brand's future. Entourage Margins can help any seller to know exactly what their profit margins are on a SKU-by-SKU basis.
Sellers should compete with Amazon by leveraging Social Media.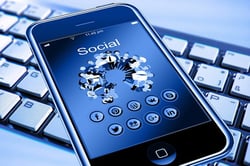 Sellers can use those social media channels that align with their products and prospective buyers, to build communities of people interested in their specific group of products.
Millennial prospective buyers, in particular, are frequent social media users that expect to see product information available through social media channels.
Encouraging feedback and conversation within their niche communities, can also help sellers to get ahead of trends before Amazon.
Sellers should focus upon making their communications engaging with unique images, or short videos in order to stand apart from Amazon.
Sellers should prioritize the customer experience.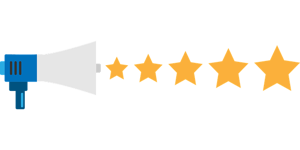 Amazon has deliberately made it difficult for shoppers to distinguish one brand from another within its vast online store.
Essentially, most products have become commoditized under the Amazon brand. This creates an opportunity for sellers to build a distinctive brand and following and carve out a competitive advantage.
Sellers can differentiate their brands by offering a VIP experience for their customers. There is consensus around the fact that customer retention via customer service and relationships has a better ROI and cost-effectiveness than other methods of marketing.
Overdelivering to customers can powerfully reshape a seller's identity as a brand and compel their customers to stay with them, rather than go to the Amazon dark side.
It's one of the biggest differentiator sellers have when competing against Amazon. People don't necessarily buy off Amazon because they like them, they do it because it's easy and convenient and it just works.
Sellers should use their brand to build a relationship with customers on an emotional level to show that they understand them, that they care, and will support them. In this manner, sellers will clearly differentiate themselves not just from Amazon, but also from their more direct competitors.
Don't have an overcomplicated checkout process.
Amazon has pretty much set the benchmark for quick, convenient, hassle-free checkout. If a seller's off-AMZ checkout portal involves filling in long-winded forms and going through multiple-stages, then he or she is more likely to see an abandoned cart than a completed purchase.
Sellers should offer a shipping solution.
Amazon Prime's free one-day and two-day shipping has rapidly become the default expectation for many shoppers. No one expects any sellers to beat Amazon Prime's fast and free shipping plan, but FBM and off-AMZ sellers should offer a shipping solution that works for their customers' needs.
They should consider developing a shipping strategy that rewards first-time buyers and frequent customers.
Sellers should provide customers with tracking details, no commitment returns and free shipping. While free shipping itself won't give sellers, the advantage needed to control significant market share, it will be hard to compete without offering some kind of 'free shipping' option.
Depending on the seller's profit margins and business model, shipping could be free on every item or above a shopping cart minimum.
Is it truly possible to compete with Amazon?
It's very possible to capitalize on Amazon's shortcomings.
The Amazon model delivers but there are some serious gaps, which sellers can exploit.
Amazon is a juggernaut, but sellers can survive and even thrive if they focus on delivering a truly unique customer experience.
While Amazon will continue to be a clear winner, the question now becomes, who is poised to join them?